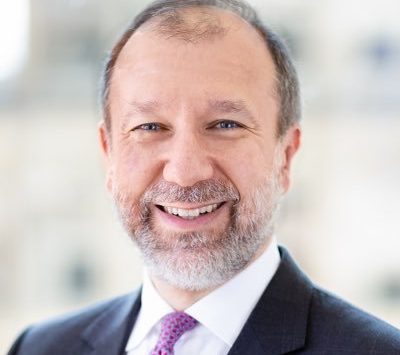 Ex-Mexican Amb. To China Now Lobbying US Congress For Chinese Company Scrutinized By Obama-Backed Film
Jorge Guajardo once was Mexico's ambassador to China. Now, he is a registered agent who has been lobbying the United States Congress on behalf of a Chinese company, Fuyao Glass.
Guajardo is a senior director at McLarty Associates, a firm that describes itself as a "pioneer in the field of private sector diplomacy." The firm's chairman, Thomas F. "Mack" McLarty III, served as White House chief of staff under President Bill Clinton. Guajardo's corporate biographical page states that he "provides strategic counsel and expertise on Latin America and China."
Senate disclosure records show that in the third quarter of 2019 (July 1 – September 30), Guajardo was retained by Fuyao Glass to lobby Congress on "regulatory issues surrounding labor and safety management." Fuyao is one of the largest automotive glass manufacturers in the world. Their customers include General Motors, Ford, and Honda.
In August of 2019, Bloomberg Law reported that a Netflix documentary, "American Factory," was causing headaches for Fuyao. The outlet describes the problematic moments as "anti-union and anti-American statements captured on film might violate federal labor law." The film, created by the former President Obama's Higher Ground production company, won an Academy Award.
The arrangement has been lucrative for McLarty Associates. Records show the firm has received at least $365,000 in lobbying fees from the embattled Chinese glass company since last Summer. Fuyao is the only client that Guajardo is currently recorded to be lobbying for on Capitol Hill.
Guajardo is hardly the first former ambassador with experience in Beijing to capitalize on his diplomatic career. The Investigative Research Center and other outlets have examined how Max Baucus, who served as the United States' ambassador to China, currently serves as an advisor to major Chinese businesses too. While finding a "second lease on life," Baucus has been described by journalist Yuichiro Kakutani as being "a pro-China talking head on regime propaganda outlets."
According to the United States Chamber of Commerce, Mr. Guajardo accompanied current Chinese head-of-state Xi Jinping to Mexico on his first trip abroad as designated successor. But that hasn't stopped the former diplomat from criticizing the Xi regime. During an appearance at the Aspen Ideas Festival he explained the Communist nation's transition to what he described as an "arrogant power." On social media, he has recently highlighted commentary that is critical of the CCP's "Wolf Warrior" diplomacy and ridiculed Chinese state media.