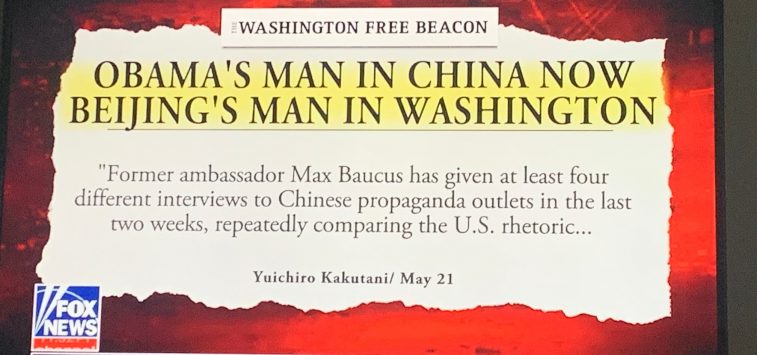 Ingraham, Rep. Smith Discuss Baucus Chinese Media Presence
On May 9, the Investigative Research Center exclusively reported on Communist China's state media utilization of former United States ambassador to Beijing, Max Baucus, to advance the Xi regime's narrative in an attempt to undermine America.
After publication of our story, the former United States senator embarked on a public relations blitz across various Chinese media appendages where he reiterated his controversial message via a series of interviews. This second wave was documented by journalist Yuichiro Kakutani in the Washington Free Beacon. His story cited our coverage.
Kakutani's article, "Obama's Man in China Now Beijing's Man in Washington," sparked an interesting discussion between Laura Ingraham and Congressman Chris Smith on Fox News.
In addition, the Investigative Research Center has unearthed a further propagandization of Baucus by The Global Times, China's hawkish media mouthpiece. The outlet generated a montage video promoted under the tagline, "Remember the #McCarthy Era in the 1950s? The US today reminded people that period." The video begins with one of Baucus's interviews with Chinese media.