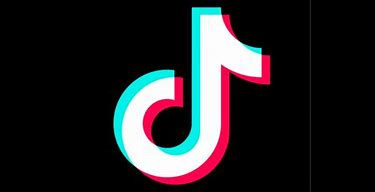 Chinese State Media Defends TikTok As Company Hires US Lobbyist Army
As the United States government mulls a ban on social media powerhouse TikTok, the Communist Party of China's (CCP) state media has a message: Criticizing the app is xenophobic, "prejudiced," and a form of "discrimination."
While the tech juggernaut may appreciate the state media's supportive journalism, written in English for Westerners to consume, its parent company, ByteDance, has recently beefed up their American lobbying army with a handful of former advisers to powerful Democrats such as Speaker Nancy Pelosi and Majority Whip James Clyburn. The company has also signed up David Urban, a well-connected Trump ally.
CNBC explains: "[The] hiring spree comes as the TikTok app has enjoyed an explosion in popularity, particularly with adolescents and young adults who enjoy recording themselves doing choreographed dances and viral challenges." This truth is not lost on CCP media organs who have emphasized the total number of American users (over 26 million), a majority who fall within the coveted 16 to 24 year old demographic.
Popular American tech platforms like Google are largely banned in China. But China's The Global Times credulously insists this is "a totally different scenario and not comparable."
The Global Times' invocation of Google is in reference to an initiative code-named "Project Dragonfly," which secretly sought to build a "search engine for China that would censor broad categories of information about human rights, democracy, and peaceful protest." The Intercept reported in 2018 that a "Dragonfly" document concluded the following: "Google would be expected to function in China as part of the ruling Communist Party's authoritarian system of policing and surveillance." The "Dragonfly" revelation didn't sit well with Google employees, who participated in global protests and demanded cessation for the censored search plan.
This abandoned proposal shows what Google believed needed to be done to play in China — submit to the demands of the security state. This requires understanding that online movements are to be surveilled and data collected in bulk so that it can be used to enforce social order.
The danger of technology and data being weaponized in coordination with Beijing is a real threat to American security. In the spring of 2019, US Chairman of the Joint Chiefs of Staff Joe Dunford expressed alarm at Google's work with China on an artificial intelligence project by saying their venture "indirectly benefits the Chinese military." Dunford would also note that it was a "distinction without difference" when it came to working with the Chinese Communist Party, the government and the military.
TIKTOK, TICK TOCK
United States Secretary of State Mike Pompeo made waves when he recently urged Americans to be cautious with TikTok, warning that their private information could wind up "in the hands of the Chinese Communist Party." The concerns are bipartisan, as CNN reported that both the Republican and Democratic National Committees have similar fears. The DNC security team warned campaigns and staff: "We continue to advise staff to refrain from using TikTok on personal devices." A memo sent to campaigns in December alerted them to the worry over "Chinese ties and potentially sending data back to the Chinese government." Just recently, 336 members from both parties in the House of Representatives voted to ban federal employees from downloading the service on government issued devices.
In late 2019, Senators Chuck Schumer and Tom Cotton penned a joint letter requesting a national security probe into TikTok. Reuters reported the duo "were concerned about the video-sharing platform's collection of user data, and whether China censors content seen by U.S. users. They also suggested TikTok could be targeted by foreign influence campaigns."
Soon after the letter, the US Army banned soldiers from using the application. They had previously used it for recruiting purposes. By January 2020, the Marines, Navy, Air Force and Coast Guard had all "put the kibosh" on it too. Chinese state media reprimanded those moves while assessing "[the] recent ban on TikTok is an attempt to disentangle the data flows between America and China." They also sought to alleviate concerns that TikTok could be used to secretly track location and movement of US troops and other individuals by insisting that worry also applies to "many popular apps, not just TikTok." A clever non-denial.
Public reporting surrounding TikTok's practices prove the concerns are well warranted.
In November 2019, The Washington Post stated that the app's "happy-go-lucky rise" was "largely shaped by its Beijing-based parent company, which imposed strict rules on what could appear on the app in keeping with China's restrictive view of acceptable speech." The Guardian declared that leaked information "spells out how [the] social media app advances China's foreign policy aims." The Electronic Frontier Foundation wrote of that revelation: "TikTok's leaked general moderation guidelines expressly forbid any content criticizing the Chinese government, like content related to the Chinese persecution of ethnic minorities, or about Tiananmen Square." A former ByteDance manager made clear to a reporter in November 2019: "They want to be a global company, and numbers-wise, they've had that success. But the purse is still in China: The money always comes from there, and the decisions all come from there."
This June, The Daily Telegraph dropped a bombshell: "TikTok to stop snooping on users' clipboards after iPhone update shows app constantly reads copied text." The Verge explained that "users discovered that TikTok was checking content from the clipboard every few keystrokes, even when the app was running in the background."
The company has gone out of its way to claim improvement and note that data isn't kept on Chinese servers. But former Facebook security czar Alex Stamos says the current locations are "Pretty much irrelevant. The leverage the government has over the people who have access to that data, that's what's relevant."
Recently, The Washington Post's tech investigator, Geoffrey Fowler, examined the alarm around TikTok. His article states that the social platform "sends an 'abnormal' amount of information from devices to its computers" – which can be used to "fingerprint your device when you're not logged in." Fowler and a researcher then followed the data. They didn't observe any data going to servers that were "clearly" based in China. However, the column explains "it's possible (and likely) that data transmitted to these servers are transferred to other locations but it's not verifiable from our end," while also observing "references in the app to Internet addresses based in China or registered there." With this understood, Fowler makes sure to remind readers that "TikTok's U.S. privacy policy leaves the door open a crack. 'We may share your information with a parent, subsidiary, or other affiliate of our corporate group,' it reads."
TikTok's own Chief Information Security Officer, Roland Cloutier, wrote a blogpost during the pandemic in which he slyly ceded that data could very well be sent to China. Cloutier claims the company's "goal is to minimize data access across regions so that, for example, employees in the APAC region, including China, would have very minimal access to user data from the EU and US." The alleged aim is for a "minimal" amount of your data – whatever that means – to be shipped to workers who could be card-carrying members of the CCP.
Tech guru Ben Thompson explained to his readers: "All Chinese Internet companies are compelled by the country's National Intelligence Law to turn over any and all data that the government demands, and that power is not limited by China's borders. Moreover, this requisition of data is not subject to warrants or courts, as is the case with U.S. government requests for data from Facebook or any other entity."
Thompson expressed concern that TikTok's algorithms are "way more of a black box than anyone else." He drew a distinction between TikTok and Facebook by noting one is an American company and the other is "controlled and stationed in China." He also worried about content manipulation, by saying that the platform could be driving virality with preferred content.
And what could that preferred content look like? According to the Wall Street Journal it might be overt displays of affection toward the Xi regime. In an article titled, "TikTok users gush about China, hoping to boost views," the paper talks to a Texas songwriter who experienced "skyrocketing" growth after posting a video with the Chinese flag while pointing to a photo of Xi Jinping. Another student believes that her videos on sexuality and race were being curbed, so she pivoted towards creating a satire that included a shout out to "my boy Xi" and heralds the Communist Party of China (CCP) for "doing a great job running the country." She said that her videos began to gain momentum just days after posting the faux propaganda.
TikTok denies boosting the pro-CCP content. However, the app has reportedly "told moderators to suppress posts by 'ugly' and poor people" and rushed to address criticisms "that its recommendation algorithm suppresses black creators."
It would be preferable if clout chasing Zoomers sucking up to Xi was the most pressing concern. But that is not the case.
The far graver threat is how TikTok's algorithmic control of content could give the Chinese government the ability to meddle with our elections. Thompson writes: "TikTok's algorithm, unmoored from the constraints of your social network or professional content creators, is free to promote whatever videos it likes, without anyone knowing the difference. TikTok could promote a particular candidate or a particular issue in a particular geography, without anyone — except perhaps the candidate, now indebted to a Chinese company — knowing. You may be skeptical this might happen, but again, China has already demonstrated a willingness to censor speech on a platform banned in China; how much of a leap is it to think that a Party committed to ideological dominance will forever leave a route directly into the hearts and minds of millions of Americans untouched?"
The Global Times, the hawkish Communist mouthpiece, already broadcast an overt warning from the Xi regime to "impact" the 2020 election. With that understood, it's logical to think they'd be willing to use black-box algorithms for furtive attempts at destabilizing our democracy if given the opportunity.
CULTURAL WAR
As tensions between India and China escalated this Summer, which included reports of Chinese soldiers "hunting down" Indian troops and killing them with barbed wire bats, the Modi government banned TikTok citing national security concerns. CCP media organs immediately pounced to defend the platform and assail critics.
The Global Times quoted an analyst who labeled India's move as "too childish and emotional." Another turned to outright taunting by declaring that the ban would "become a 'mere scrap of paper' as these apps have already become ingrained in Indian people's lives and will therefore be difficult to remove." CGTN published the lament of Indian social influencers "feel pained by the ban" while noting that "unlike Instagram, Facebook and Twitter, TikTok found resonance in India's hinterlands as well as its cities."
What that messaging suggests is that the Chinese state media view TikTok as a cultural weapon to be used against citizenries. CGTN went so far as to say that "suspicions" of the platform "does not recognize the needs of American society." Because if any entity is objectively looking out for the wellbeing of Americans, it's Chinese state broadcasters. But on the addiction as a form of cultural weapon interpretation, the Communist mouthpieces have a point. A recent New York Times column expressed an "anxiety" that American users feel over the possibility TikTok will be blocked.
This social dependency, of course, is by design. We know this because TikTok's Australia boss wrote the company's "big goal" was to "embed" the platform "at the heart" of the country's "culture."
All of this makes the potential ban a heavy political lift. As reports of potential foul play rise in the media, usage of TikTok only seems to grow. The downloads and uploads of course are what generate the mass data harvesting in the first place.
This spring, popular gay dating app Grindr was "sold by its Chinese owner after the US raised national security concerns." Tech Crunch referenced a report that showed "while under Chinese ownership, Grindr allowed engineers in Beijing access to the personal data of millions of U.S. users, including their private messages and HIV status." And it's worth noting that TikTok had previously been subject to the "largest civil penalty ever obtained" by the Federal Trade Commission (FTC) in a children's privacy case.
By now it's clear that the Chinese state media are tenaciously defending TikTok. They do the same thing for state-owned entities. But that's just one element of the full-on influence offensive being waged against American politicians.
A major rebrand came when TikTok recently hired a Disney executive, Kevin Mayer, to become their CEO. The Hollywood Reporter noted the move came after Mayer was "passed over" as potential successor to Robert Iger.
Disney and its subsidiaries have a noteworthy history of appeasing the Chinese government under Iger, who last fall refused to condemn violence against Hong Kong protesters by saying: "To take a position that could harm our company in some form would be a big mistake." ESPN, a Disney subsidiary, issued a memo that "explicitly discouraged any political discussion about China and Hong Kong" and embarrassingly displayed China's propagandized "Nine-Dash" territorial map in a TV graphic.
So, it's not farfetched to see CCP appeasement happening from TikTok while headed by a former Disney bigshot.
Since the final lobbying quarter of 2019, ByteDance, the parent company of TikTok, has spent a small fortune lobbying the United States Congress. This practice is legal and regulated, and has been employed by numerous Chinese companies to beat back regulatory attempts – including by companies with links to the Chinese military. The recent additions to their lobbyist roster only adds to their muscular influence operation.