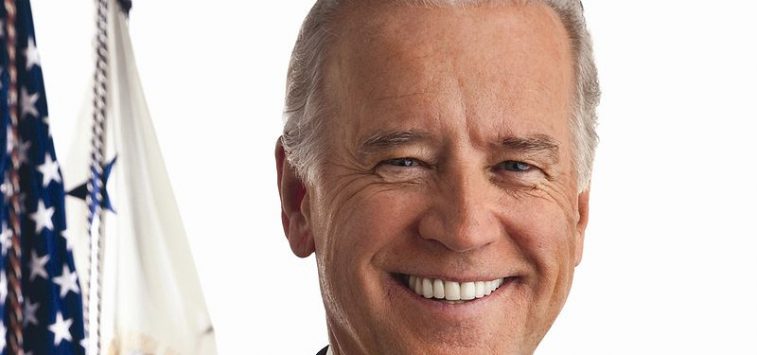 Wall Street Bullish on Biden: Big Donations, Secretive Fundraisers
Joe Biden says America "wasn't built by Wall Street Bankers and CEOs" – but his bid to win the presidency is fueled by their donations.
Biden's 2020 campaign and two primary super PACs that exist to boost his candidacy and defeat Donald Trump have already been the beneficiary of more than $27,500,000 from "Securities and Investment" and "Misc Finance" professionals, according to Open Secrets, the public record disclosure website. This number is expected to climb when new disclosure records are released through the summer and fall.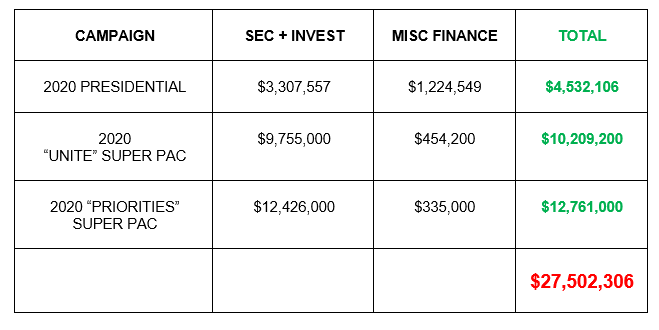 Biden is working hard to keep what he says to those financing his bid a secret. In late May, Bloomberg News reported the former vice president limited media access during a virtual Wall Street fundraiser. Reporters were quick to protest and claimed that the secrecy violated his campaign's transparency pledge to open all major-donor events to the press. But Biden persisted and continued the buckraking after booting the journalists.
The controversial Wall Street fundraiser was hosted by Roger Altman, Blair Effron, and Deven Parekh. The trio are all in for Biden now, but if the chronology of their check writing is any indication, none of them were Team Joe from the start.
Altman's first 2020 presidential check was cut for Cory Booker's campaign in April 2019. That was followed with an investment in Amy Klobuchar's operation and Pete Buttigieg's PAC. Biden was the fourth Democrat to benefit from an Altman maximum contribution. He would also lend significant support to Steve Bullock and Deval Patrick. Last December, Altman injected $200,000 into a "Unite the Country," a super PAC formed by a longtime Biden ally.
Blair Effron began his 2020 political investments in January 2019 by giving to Vision PAC, a political outfit backing Jay Inslee. In March, Effron cut checks to Amy Klobuchar and John Hickenlooper. He would then give to Cory Booker and Michael Bennet before his first contribution to Biden. As the campaign progressed, he also sent financial support to Kirsten Gillibrand, Beto O'Rourke, and Pete Buttigieg's PAC. In December 2019, he injected $50,000 into "Unite the Country."
In March of 2019, Deven Parekh gave donations to three 2020 hopefuls: Kamala Harris, Beto O'Rourke, and Cory Booker. That May, he maxed out to Pete Buttigieg's PAC. In June, he added Biden to his list of beneficiaries. He would soon thereafter donate generously to Kirsten Gillibrand and Michael Bennet.
As public records reveal, the fundraising trio were quite willing to share their wealth with White House hopefuls – except with "progressive" nominees like Bernie Sanders and Elizabeth Warren.
During the campaign Sanders targeted Biden's support for the 2008 bailouts. It remains unclear whether Sanders' supporters will get behind a darling of Wall Street. They'd probably be interested in what he was saying to investment managers during a fundraising "virtual photo line," but it appears that Biden seems content barring reporters from making that information public.