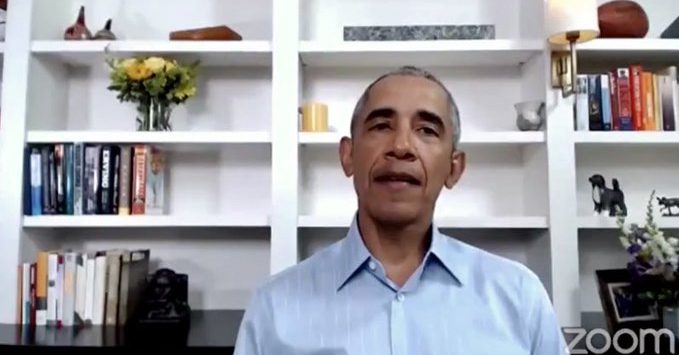 Obama Says Donate 'Any Amount You Can' to Biden. The Ex-President Can Give Millions. Will He?
Ahead of a virtual grassroots fundraiser, ex-President Barack Obama is urging supporters to donate "any amount you can" to help Joe Biden. But how much money is the former commander-in-chief himself contributing to boost his two-term sidekick's current bid?
Given what we know about his real estate expenditures and the estimated income projections from his media projects alone, Obama can easily afford to make the maximum contribution permitted by law to the campaign. And if he wanted to go further than that, he could likely cut a seven-figure check to a super PAC supporting his former running mate.
After leaving office, the Obamas purchased an $8.1 million mansion in Washington D.C.'s tony Kalorama neighborhood. They acquired an estate on Martha's Vineyard for nearly $12 million in 2019. Their real estate empire may be expanding into the Pacific too. Nearby residents and workers on a Hawaii development that includes a guard shack have signed confidentiality agreements, but a local publication says they "look forward to a very presidential neighbor."
On the campaign trail, candidate Obama once told a crowd: "I want everyone here to pony up five dollars. Ten dollars for this campaign. I don't care how poor you are, you've got five dollars!" But as of June 22, 2020, Federal Election Commission records suggest that Obama has not contributed as much as a nickel out of his personal piggy bank to the Biden campaign.