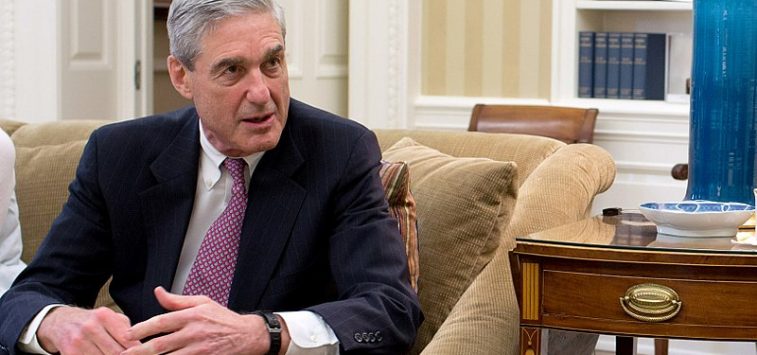 Mueller Prosecutors Become Biden Donors
Andrew Weissmann, Jeannie Rhee, and Kyle Freeny were once derided by President Trump as being part of the "angry Democrats" on Special Counsel Robert Mueller's prosecutorial team. Now, they are working to defeat President Trump by financially backing Joe Biden's presidential campaign.
Weissmann is the most famous of the trio. A profile by the New York Times in October 2017 had this to say about the attorney: "If Mr. Mueller is the stern-eyed public face of the investigation, Mr. Weissmann, 59, is its pounding heart, a bookish, legal pit bull." A "boundary-grazing" strategist "whose hyperdiligence should not be confused with recklessness," the paper asserted. Notably, he once charged the wife of an Enron executive to apply pressure to his target. The outlet highlighted his "mixed legacy of high-profile successes, overturned convictions and one unanimous defeat at the Supreme Court."
Mueller's "pit bull" recently made headlines for agreeing to participate in a fundraiser for the former vice president. The prosecutor, who currently serves as a legal analyst for NBC News, made it clear he is willing to sacrifice his gig with the network to boost Biden. In an exclusive interview with investigative journalist Brent Scher, Weissman explained: "If the fundraiser goes forward, I'm withdrawing from MSNBC so I can be in compliance with their [no conflicts] policy."
After the Weissmann news broke, the Investigative Research Center reviewed 2019-2020 campaign contributions by members of the Mueller team. We found no records suggesting any had contributed to President Trump's re-election effort, but saw two of Weissmann's special counsel colleagues who were involved in the political effort to topple "Individual 1" of their probe.
After completing her tour on Mueller's team, attorney Jeannie Rhee told a reporter it was a "privilege and honor" to serve on the special counsel's inquiry, but was ready for "the next chapter" at law firm Paul Weiss. Federal Election Commission (FEC) data shows that on March 4, 2020, Rhee gave a $2,800 contribution to "Biden for President." That is the maximum amount an individual can contribute.
Kyle Freeny, now a lawyer at Greenberg Traurig, was "one of 19 prosecutors selected by Robert S. Mueller III to conduct the high-profile investigation into alleged Russian election interference, coordination between Russian officials and the Trump campaign, and related matters," according to a current bio on her firm's website. She worked on the Manafort case and the investigations into the DNC and Podesta e-mail hacks. FEC data shows Kyle Freeny gave "Biden for President" a $500 donation on March 1 of this year. In addition, Freeny gave $200 to "Win the Era," a political organization with ties to Pete Buttigieg. In November 2019, Freeny also gave two donations of $100 to "Act Blue" that were earmarked for "Pete for America" while employed by the Department of Justice.