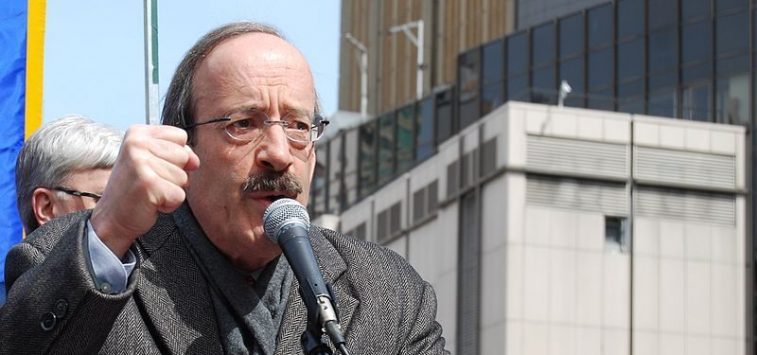 Eliot Engel Received $61,314.55 From His Campaign
New York Rep. Eliot Engel received tens of thousands of dollars in reimbursements from his own campaign, disclosure reports filed with the Federal Election Commission reveal.
In the 2018 election cycle alone, Engel received checks totaling $61,314.55. The payments covered thousands of dollars in meals and entertainment, according to his own disclosure reports. Transfers of money from his campaign bank account to his own often come in smaller increments, such as the ones received on May 8, 2018 for $3,599.71, April 2, 2017 for $7,390.17, and April 1, 2017 for $7,731.33.
Engel's reimbursed expenses also include phone bills, travel, and credit card bills.
Most notably, Engel was personally reimbursed a total of $11,508.59 for hotel stays at the Crystal City Marriott during the 2018 election cycle.
That expense alone may raise eyebrows. After all, Engel has a home in the Washington, D.C. suburb of Potomac, Maryland, where he has spent most of the Covid-19 lockdown.
The reports do not indicate why Engel would need to be renting frequent hotel rooms when he has a private residence merely miles away.
Engel has been a member of Congress for over three decades, vying for the same seat he's held since 1989. He's facing his first serious challenger of his lengthy tenure, according to the Atlantic magazine:
"A member of Congress since 1989, Engel is facing his first serious primary challenge in years, in a district next door to the one where Representative Alexandria Ocasio-Cortez defeated another longtime incumbent in a primary two years ago. Yet Engel hasn't been in his district since at least the end of March, according to his communications director, Bryant Daniels. The congressman himself told me that he has been in New York, after I covered my nose and mouth and rang his doorbell in Potomac, Maryland."
When asked by the reporter about his spending his time in his district during the pandemic that hit his New York congressional district particularly hard, Engel insisted from his Potomac home that "I'm in both places."
Engel's primary opponent is progressive Jamaal Bowman, who has picked up support from the more liberal wing of the Democratic Party. Engel, meanwhile, has in recent days lined up the party establishment behind his reelection campaign, including Hillary Clinton and Senator Chuck Schumer.
Engel is the 423rd wealthiest member of Congress, according to Open Secrets. His estimated net worth in the 2018 election cycle was -$31,498.