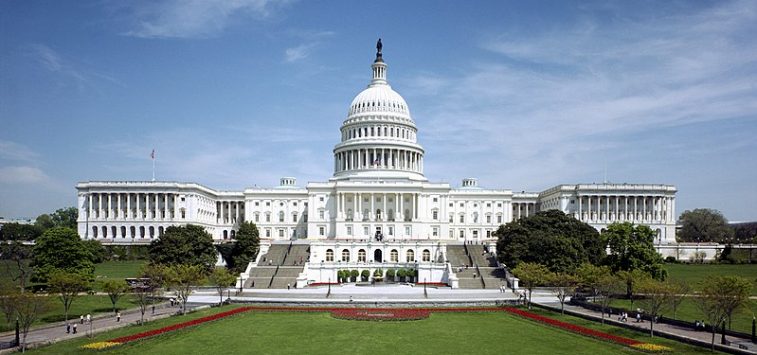 Meet the Senators Facing Scrutiny for Stock Trades as Coronavirus Spread
A handful of United States Senators currently face scrutiny regarding stock trading that occurred after a private briefing on the danger of the Covid-19 virus.
After these incidents were reported, the Securities and Exchange Commission issued a "sharp warning" against insider trading as it relates to the infection.
The following compilation explains what allegations were made against each Senator so you can have a better understanding of the situation.
SENATOR RICHARD BURR (Republican, North Carolina)
"Senator Dumped Up to $1.7 Million of Stock After Reassuring Public About Coronavirus Preparedness. Intelligence Chair Richard Burr's selloff came around the time he was receiving daily briefings on the health threat." (Pro Publica)
Did influential friends get a privileged preview? "The chairman of the Senate Intelligence Committee warned a small group of well-connected constituents three weeks ago to prepare for dire economic and societal effects of the coronavirus, according to a secret recording…" (NPR)
Senator Burr denies wrongdoing and has asked for an Ethics Committee probe: "I relied solely on public news reports to guide my decision regarding the sale of stocks… Understanding the assumption many could make in hindsight however, I spoke this morning with the chairman of the Senate Ethics Committee and asked him to open a complete review of the matter with full transparency." (WSOC)
Will there be legal consequences? Former federal prosecutor Renato Mariotti assesses that "Burr's Stock Sales Are Easier to Condemn than Prosecute." (Politico)
SENATOR KELLY LOEFFLER (Republican, Georgia)
Sen. Kelly Loeffler Dumped Millions in Stock After Coronavirus Briefing (Daily Beast)
"In the days and weeks after, financial disclosures show that either she or her spouse sold up to $3.1 million in stocks. They made just two purchase, both in companies whose software technology is now in demand as Americans are forced to work from home to stem the rise of the coronavirus." (Atlanta Journal-Constitution)
Loeffler's husband, Jeffrey Sprecher, found himself facing unflattering headlines too: "NYSE boss sold his own stock ahead of coronavirus market meltdown." (CBS)
"Sprecher and Loeffler also sold $15.3 million worth of ICE shares on March 11, at an average price of around $87, SEC filings show." (CBS)
The Senator denies wrongdoing, and condemned criticisms as "ridiculous & baseless attacks." (Fox 5 Atlanta)
"I had no involvement in the decisions" to trade the stocks, the freshman lawmaker said. Instead, Loeffler said, those decisions involving nearly 30 trades were made by third-party investment advisors without any input by herself or her husband…" (CNBC)
SENATOR DIANNE FEINSTEIN (Democrat, California)
Feinstein denies wrongdoing in stock sale before coronavirus outbreak (San Francisco Chronicle)
The California Democrat "took to Twitter on Friday to deny she did anything improper when she sold between $1.5 million and $6 million in a biotechnology company's stock before the market crashed due to the coronavirus outbreak." (San Francisco Chronicle)
"Reports that I sold any assets are incorrect, as are reports that I was at a Jan. 24 briefing on coronavirus, which I was unable to attend," Feinstein said in a statement. (Los Angeles Times)
Feinstein "disclosed that her husband, Richard C. Blum, sold a biotech stock in January…" Blum is "founder and head of investment firm Blum Capital Partners." (Barron's)
"Under Senate rules, I report my husband's financial transactions. I have no input into his decisions. My husband in January and February sold shares of a cancer therapy company. This company is unrelated to any work on the coronavirus and the sale was unrelated to the situation." (Los Angeles Times)
A spokesman for the Senator added: "All of Senator Feinstein's assets are in a blind trust, as they have been since she came to the Senate… She has no involvement in any of her husband's financial decisions." (Roll Call)
SENATOR JAMES INHOFE (Republican, Oklahoma)
Sen. Inhofe says stock sale after COVID-19 briefing was a coincidence, wasn't at the meeting. (KTUL)
The Senator has claimed the move was a part of "year-long effort to sell his stocks." Adding that he was "not at the meeting because we had all the Pro-life people up, I was participating in the Pro-life march at that time. So, the ones that are being confused of maybe having a conflict of interest or inside information were at a meeting that I did not attend." (KTUL)
"Inhofe tweeted that he has no involvement in his investment decisions after asking his financial adviser to move him out of stocks and into mutual funds "to avoid any appearance of controversy." He said he made that move in December 2018, shortly after becoming chairman of the Senate Armed Services Committee." (AP)
"Inhofe's financial disclosures show a steady stream of stock sales throughout 2019 and into early 2020. The senator also said he asked his financial adviser in December 2018 to reverse a purchase of stock in Raytheon, a U.S. defense contractor, that would have raised questions about conflicts of interest." (The Hill)
"Inhofe wrote in a letter to the Senate Ethics Committee that his adviser made stock purchases "without my consultation or awareness." (The Hill)