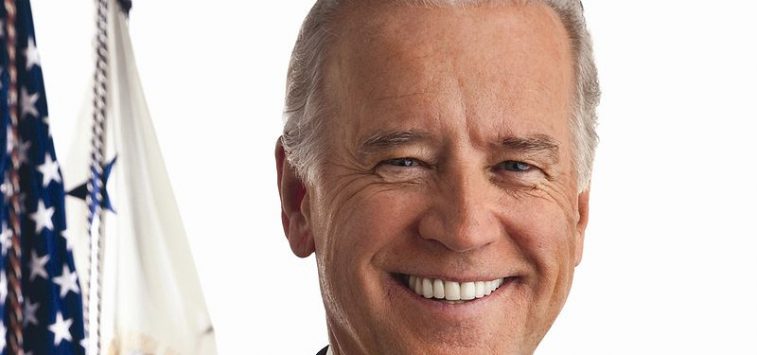 Meet Members of Biden's Secretive Transition Team
The existence of Joe Biden's "Transition Committee" fundraising apparatus was held so tightly that members of his campaign's national finance operation were, until recently, reportedly "unaware of its existence."
The organization is tasked with designing a foundation for what a Biden presidency would look like. A memo obtained by the New York Times explained to donors that they are keeping a low profile so they don't distract from the core mission of winning the election. But, the memo outlines, the organization to prepare for Biden's takeover of the executive branch of the government is seeking contributions to allow staff to be hired. The paper notes that "under federal rules, donors to the transition committee will not be made public until 30 days after a potential Biden inauguration."
While the fundraising will largely remain a mystery, we do know who will oversee the effort. The team was put together by Ted Kaufman, a longtime political consigliere to the candidate. NBC News reported that day-to-day operations will be run by Yohannes Abraham, while Avril Haines will help oversee policy and agency review teams. Other key personnel included in the transitional planning so far are Gautam Raghavan, Evan Ryan, Julie Siegel, and Jeff Zients.
TED KAUFMAN
For nearly two decades, Ted Kaufman served as a staffer to Biden during his time in the Senate. In 2009, Kaufman was appointed to succeed Biden as Delaware's interim U.S. senator until a special election was held.
It has been reported that Kaufman's transition presence suggests Biden is trying to appeal to the Bernie Sanders and Elizabeth Warren wing of the party. Kaufman has been described as having an "excellent reputation as a committed opponent of Wall Street bankers and financial fraudsters." In 2014, he was critical of the Obama-Biden administration in a written column: "The fact that the Justice Department has failed to even try to adequately hold individual Wall Street bank executives accountable has deeply eroded trust in equal justice under the law." But it's likely that Kaufman's operation is fundraising from Wall Street heavyweights, as Biden's campaign has received significant contributions from the financial sector.
The former staffer-turned-senator came under fire this past spring after allegations of sexual assault surfaced against Joe Biden from a former aide named Tara Reade. Reade recalled allegedly complaining to Kaufman about the matter, and insists Kaufman took notes during the process. The transition chief denies the allegations, claiming he has no recollection of meeting with Reade.
YOHANNES ABRAHAM
Prior to joining the transition team, Abraham served as a senior advisor at the Obama Foundation and worked as a top aide to Valerie Jarrett while in the White House. His portfolio included failed efforts to pass Trans-Pacific Partnership (TPP) and confirm Justice Merrick Garland to the Supreme Court.
While serving in the Obama-Biden administration, Abraham was caught up in a political fundraising scandal. NBC News reported on documents suggesting "the executive director of the political not-for-profit Organizing for Action (OFA) had set up talks with an official at the White House and another at the U.S. Agency for International Development on behalf of a New Jersey businessman embroiled in a legal dispute with a U.S. government agency. The emails raised questions about whether OFA was offering meetings with government officials in exchange for large donations."
Journalist Michael Isikoff wrote, "the day after OFA Executive Director Jon Carson arranged for the businessman, Munr Kazmir, to discuss his legal problems with White House aide Yohannes Abraham, Kazmir emailed an OFA fundraiser and committed to raising funds for an OFA event and dinner with Obama in Washington, D.C. 'I have a $100k commitment solid,' Kazmir wrote in the Jan. 29 email."
Abraham refused to comment on the meeting, but an anonymous White House official claimed to NBC that he had felt "uncomfortable" and "immediately extricated himself."
AVRIL HAINES
Avril Haines held numerous national security and intelligence positions during her time in the Obama-Biden administration.
Her corporate biography page for WestExec Advisors states: "Avril Haines most recently served as the Principal Deputy National Security Advisor to President Obama. Just prior to that appointment, she was the Deputy Director of the Central Intelligence Agency, and before that she served as the Legal Adviser to the National Security Council and as Deputy Counsel to the President for National Security Affairs at the White House. Before moving to the White House, Avril was the head of the Treaty Office at the Department of State, having previously served at State as an attorney adviser in areas such as the law of war, treaty law, and private international law." Haines portfolio included a wide range of controversial issues including U.S. intervention in Syria, Iran's nuclear program, drone strikes, and targeted killings.
Since the Obama-Biden term ended, Haines has made a living assisting Silicon Valley firms land lucrative contracts with the Pentagon. Recently, it has been observed that links to a data-mining firm co-founded by billionaire Peter Thiel, a vocal support of President Donald Trump, have been scrubbed from her biography.
GAUTAM RAGHAVAN
Before joining the transition committee, Gautam Raghavan served as chief of staff to Congresswoman Pramila Jayapal, the Progressive Caucus Co-Chair. He had previously served as a consultant to left-wing organizations, including the Biden Foundation.
Raghavan has frequently expressed support for "Medicare for All" and retweeted support for Elizabeth Warren's controversial "wealth tax." In December of 2019, he said "ugh" when it was revealed that the candidates remaining on the Democrat debate stage would all be white. It is unclear as to whether the dismay was an indictment of Biden's continued presence in the field or just a general frustration at the Democratic party's lack of diversity in the final stages of the nominating process.
EVAN RYAN
Evan Ryan has longstanding ties to Joe Biden.
In 2008, Ryan served as deputy campaign manager to Biden's presidential campaign. She later served as a prominent advisor to the vice president and then as assistant secretary of state. She is married to another tenured Biden confidante, Tony Blinken. In 2015, Vox described the duo as being a "rare true power couple" and noted that Ryan would likely be up for a high-ranking job in a future Democratic administration.
Ryan is also well connected to Hillary Clinton. She served on various staff positions to Clinton while she was First Lady of the United States. And she was involved in a fundraising scandal during the ethically-challenged Clinton administration.
In 1997, the Los Angeles Times reported that a major Democratic donor, Johnny Chung, said he gave a $50,000 check to Hillary Clinton's staff while on White House grounds. He added that the money given was in response to a direct solicitation made by aides. The report says Chung was "seeking VIP treatment for a delegation of visiting Chinese businessmen when he was asked to help the first lady defray the cost of White House Christmas receptions billed to the Democratic National Committee." He then went into details about an alleged conversation with Evan Ryan regarding requests to help Hillary.
The Clinton administration acknowledged the contribution, but adamantly denied most of Chung's allegations. Chung eventually plead guilty to charges related to violating election law. Ryan was cleared by congressional investigators at the time.
JULIE SIEGEL
Julie Siegel is a former Obama-Biden and Elizabeth Warren staffer. She endorsed Elizabeth Warren's controversial "wealth tax" and backed progressive's plan to take on private equity and #StopWallStreetLooting.
Siegel wasn't always enthusiastic about a Biden nomination. She used her Twitter account to promote an article that essentially accused the Democrat nominee of platform plagiarizing: "Warren's Democratic opponents are now rushing to respond with their own deep policy ideas; Joe Biden's staff seems to be pulling all-nighters, cutting and pasting from whatever looks good, to match Warren's policy shop."
JEFF ZIENTS
An article in the Washington Post described Jeff Zients as "the businessman's businessman in the Obama White House — someone whom corporate leaders felt they could talk to in an administration they often thought was too tough on them."
After serving as director of the National Economic Council, Zients joined Facebook's board of directors.
This spring, Zients gave up his seat on the board and reportedly had strong disagreements with Mark Zuckerberg over the company's direction. The Biden campaign has made the Facebook CEO a personal target in a crusade against the tech giant for being too friendly to Trump. It's unclear how involved Zients is in that endeavor.
In March 2020, a liberal publication included Zients on a "Do Not Re-Appoint List" for Biden.