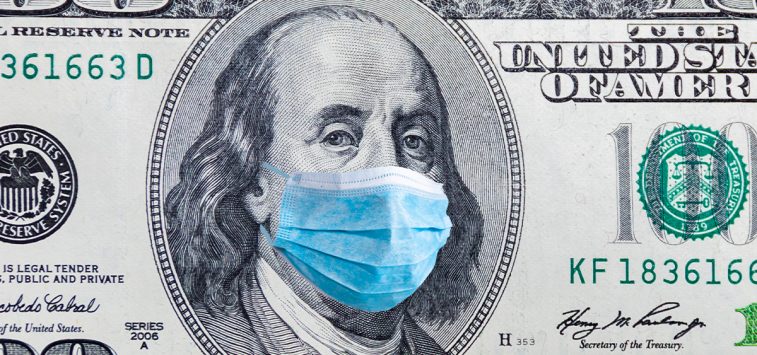 Cashing In On COVID
In the early days of the COVID-19 pandemic, as U.S. businesses were shuttering and millions of Americans lost their jobs, at least four Senators – Diane Feinstein (D-CA), Richard Burr (R-NC), Kelly Loeffler (R-GA), and Jim Inhofe (R-OK) – faced ethics and criminal investigations for stock trades made after they received briefings on the virus's economic impacts. No charges were ever brought against any of the officials, but the incidents highlighted an informal way some in Washington financially profit from their elected positions.
The House and Senate are now both considering legislation that would ban members of Congress from trading individual stocks outright. But such legislation would do little to stop some of the more egregious ways some political leaders have benefited from the pandemic, while publicly denouncing that same behavior.
In April 2020, New Jersey Democrat Tom Malinowski insisted, "This is not the time for anybody to be profiting off of selling ventilators, vaccines, drugs, treatments, PPE [personal protective equipment], anywhere in the world." But the congressman had spent the previous month trading tens of thousands in medical and tech company stocks. The Associated Press reported, "[t]he trades were just one slice of a stock buying and selling spree by the congressman during that time, worth as much as $3.2 million, that he did not properly disclose." Malinowski's inability to comply to ethics rules appears to be part of a pattern; the congressman violated his ethics agreement he signed when joining the Obama administration in 2014 by holding onto shares in a Chinese company that presented a "heightened prospect of a conflict of interest" well beyond the 90-day selling window he committed to.
Malinowski is not a co-sponsor for the bill that would ban Congressional stock trading but today his office released a statement committing to establishing a blind trust after almost a decade in public service, claiming that he was "going above the law." But the congressman's assumption that he is "above the law" appears to be the main problem.
Representative Ayanna Pressley (D-MA) has also faced criticism for the disconnect between her leadership on the Rent and Mortgage Cancellation Act, a bill she describes as meant to "institute a nationwide cancellation of rents and primary home mortgage payments through the duration of the coronavirus pandemic," and her conspicuous silence on whether she is collecting rent on her Boston properties. In 2020, Pressley disclosed between $5,000 and $15,000 in income from her rental properties but filed an extension request on her 2021 disclosures and received approval to only release the information in August 2021. Boston news outlets covering Pressley's district lamented, "it's hard to tell whether Pressley is being hypocritical or just arrogant… Her constituents deserve to know if she's abiding by the same rules and bills she promotes as a congresswoman."
The statement holds for all our elected officials. IRC has consistently highlighted disconnects between governmentofficials' public statements and private actions, and will continue to hold them accountable.