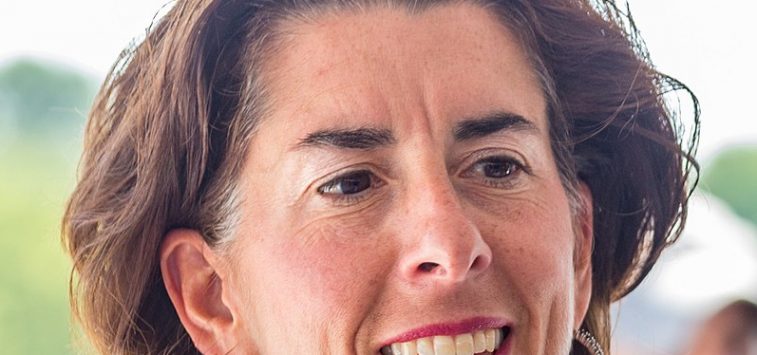 Chinese State Media 'Cautiously Optimistic' About Biden Cabinet Nomination
A hawkish Chinese state media outlet, The Global Times, seems relieved with President Joe Biden's nomination of Governor Gina Raimondo to serve as Commerce Secretary.
In a January 8 article, the propaganda arm of the Communist Party headlined that Raimondo was likely to "ease" trade tensions between the two nations. The piece points to the governor's past "moderate" rhetoric and her statement on seeking  economic "consensus" at a forum hosted by China's General Chamber of Commerce in 2017 to support their thesis.
One quoted Chinese "expert" suggested that "US governors are more willing to promote China-US trade and economic dialogue than federal officials, as they are accountable to local voters. If such logic is inherited, it would be a positive sign for the world's two largest economies to repair sinking trade ties."
According to "observers" of international affairs cited by The Global Times, Raimondo will "play an 'active and predictable' role in facilitating China-US trade and economic dialogue." This echoes a previous analysis by the same publication assessed that Biden's advisers would be a "group of 'elites' and very 'predictable' in foreign policy with a multilateral mind-set that will help restore US leadership and strengthen connections with allies."
A recurring theme in Chinese state media is an eagerness to be done with the Trump Administration. Secretary of State Mike Pompeo has been a constant villain to the propaganda outlets, who most recently have proclaimed him to be the "worst" in history at his job. The Global Times has previously written about looking forward to a "softer" approach from Biden's proposed successor, Tony Blinken. A similar sense of relief applies to their coverage of Raimondo. The publication juxtaposes the Biden nominee with the man who currently occupies the position, Wilbur Ross, by noting that Ross "maliciously cracked down" on Beijing's tech sector. Chinese "analysts" believe Raimondo will play a "key role" in determining whether or not to continue that practice but note they are "cautiously optimistic."