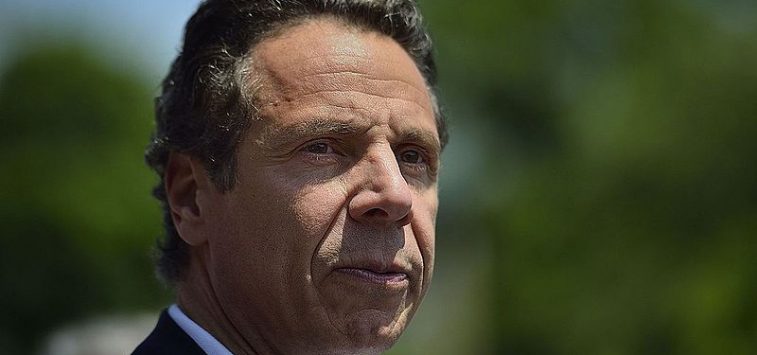 Chinese Propagandists Praise Cuomo Labeling Covid-19 'European Virus'
During a featured address at the Democratic National Convention, New York Governor Andrew Cuomo chose to refer to the novel coronavirus as the "European Virus." This portion of his speech was met with enthusiasm from employees of CGTN, a Chinese state media organ, who tweeted edited snippets.

"Global Watch," a Twitter profile that claims to represent the network's programming (and is followed by the official CGTN account), began a 31-second video with this part of Cuomo's address: "The European virus infected the Northeast while the White House was still fixated on China." They teased the clip by noting that Cuomo focused on the coronavirus pandemic and blasted the Trump administration's response.
Shen Shiwei, a news producer for CGTN with a blue checkmark, went further to amplify a similar message. Mr. Shiwei's video added music to the clip for dramatic effect.
Cuomo's insistence on labeling the coronavirus as the "European virus" is convenient for the Communist Party of China's pandemic messaging. In June, they sought to blame Europe for a Xinfandi market outbreak. The Global Times published a piece about Europe's battle with the disease "concern[ing] the world" by claiming that "few countries in the world can mobilize society and quickly contain the spread of the virus as China. From the outbreak in Italy to the virus' infiltration to other major European countries, all these happened as they had sufficient time to be alerted."
This is not the first time that Chinese state media has elevated Governor Cuomo's coronavirus message. On July 6, a propaganda outlet tweeted a video in which the governor asks President Trump not to be a Covid-19 "co-conspirator" and states that if Trump fails to "acknowledge" the existence of the virus, then he is a pandemic "enabler." The CCP then pounced at the opportunity to shift blame to the United States for the global crisis.
As the Investigative Research Center has previously reported, the July social broadcasting occured as the New York leader was under severe scrutiny for his decision to release 6,300 coronavirus patients into nursing homes. The Buffalo News summarized the Cuomo administration's response with the headline: "Cuomo agency report: Cuomo policy not to blame for nursing home deaths."
Cuomo's Europe-blaming consciously ignored the Xi regime's failed coverup that spawned the international pandemic. It also appears at odds with the views held by an overwhelming majority of America. In July, Pew showed that 78% of Americans place "great deal or fair amount of the blame for the global spread of the coronavirus on the Chinese government's initial handling of the COVID-19 outbreak in Wuhan."