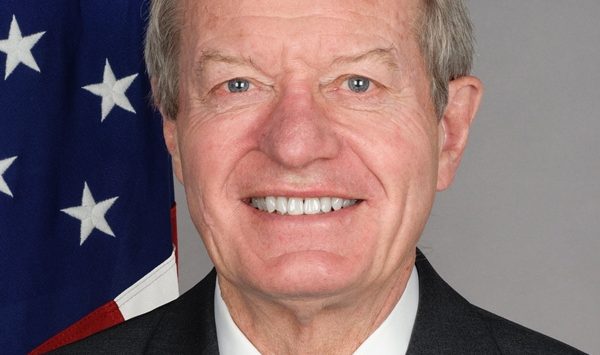 Baucus Continues Chinese State Media Charm Offensive
On July 15, former US Senator and Ambassador to China Max Baucus resumed his charm offensive in Chinese state media, using propaganda outlets to wax poetic about the political climate back home.
Baucus's most recent interview with Chinese state outlet CGTN focused on the "toxicity" toward Beijing from American politicians. During an exchange about conspiracy theories the host asked: "In such environment (sic), how can China persuade the American people with facts?" Baucus began his answer by saying that the United States has been "hyper critical of China. Like you said, sometimes without any proof."
Later he assessed that the two countries need to set up "lines privately" to communicate like "adults" because "our approaches and criticism of China are way too public in my opinion." Baucus's most recent public criticism appeared days after an op-ed was written by US National Security Adviser Robert C. O'Brien. The piece was published in the Washington Post under the headline "Trump will continue to punish China for its horrifying anti-Uighur campaign."
When the talk turned to Huawei, a Chinese technology giant with deep ties to the military, Baucus conceded China could be a "little more transparent." He further suggested that Huawei can "also invite people to come see their software." Huawei has spent at least $750,000 lobbying Congress in 2020 as scrutiny against the company and its practices have escalated. However, no lobbyist disclosure records suggest Baucus has been a recipient of any of that cash.
The interview concludes with Baucus pondering a scenario where Joe Biden, as US president, travels to China to meet with Xi Jinping and travels around the country meeting with locals while enjoying "stinky tofu."
This past spring, Baucus, who currently serves as an adviser to Chinese businesses, enjoyed a boomlet of publicity from various Communist Party of China media organs. They championed his remarks which drew comparisons between the present day United States to Hitler's Germany and the McCarthy era. The diplomat-turned-consultant raised eyebrows when he praised China's widely criticized Covid-19 response. He also sat down for exclusive interviews with the Communist outlets to double down on parts of his controversial messages. After reviewing his public relations blitz and publicly available business records, one journalist concluded: "Obama's Man in China Now Beijing's Man in Washington."
It remains unclear what Baucus gains from his recurring appearances in the Chinese state media.