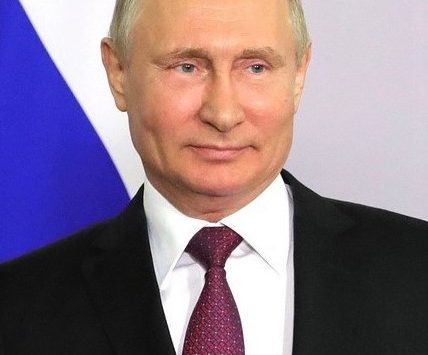 Kamala, Putin Share Desire to See American Fracking Fail
Vladimir Putin has long believed that American hydraulic fracturing, commonly referred to as "fracking," is a threat to Russia. When Senator Kamala Harris was running for president, she promised to end fracking. The overlap in Harris's and Putin's views on the issue has gone uncovered in mass media.
During the Trump impeachment trial, Fiona Hill was described by Vanity Fair as someone who "radiated competence and honesty" and gave a "careful testimony." The magazine noted that "multiple reporters have described her as a nearly perfect fact witness, a nonpartisan observer deeply familiar with the particulars of this case."
While appearing on Capitol Hill, the expert on Russian affairs offered a unique insight to congressional investigators in response to an inquiry regarding how doing away with fracking "would play into strengthening Putin's hands." Hill agreed with the premise of the question and then revealed that "in November 2011, I actually sat next to Vladimir Putin, at a conference, in which he made precisely that point. It was the first time that he had actually done so to a group of American journalists and experts that were brought to something called the Valdai Discussion Club. So he started in 2011 making it very clear that he saw American fracking as a great threat to Russian interests. We were all struck by how much he stressed this issue. And since 2011, and since that particular juncture, Putin has made a big deal of this."
According to Forbes, "Putin has always been a naysayer of shale" and his Russia Today news network "regularly" airs "features about flaming waters, earthquakes and dirty water caused by fracking." As coronavirus ravaged the globe, Russia Today credulously labeled fracking a "complete sham" that was "holding back the US economy."
In November 2019, Putin blasted the "barbaric" process, the technologies associated with it that "destroy the environment," and insisted to his audience that can they can "rest assured that Russia shall always be a responsible actor in the global energy market." A week before those remarks, The Moscow Times reported "U.S. shale energy production is on course to overtake the output of Russia's entire oil and gas sector by 2025, influential new forecasts have shown."
Several months prior to Hill's testimony and Putin's "barbaric" comment, Kamala Harris expressed disdain for fracking. The Democratic hopeful told a climate activist during a televised town hall that "there's no question I'm in favor of banning fracking" and that we must "acknowledge the residual impact" that it has on the "health and safety of communities."
After her addition to the Biden  ticket, Bloomberg reported that Harris's record "scares Big Oil" and puts her to "the left of Biden, who has made clear he would not seek an outright ban on fracking." The issue will likely be a regional flashpoint in the election.
Weeks before the selection of Harris, Politico reported that Biden was walking "an environmental tightrope" in Pennsylvania while "aiming to balance his new, aggressive climate plan with reassurances that he won't seek to gut the fracking industry that has turned the state's natural gas riches into an economic engine."
However, the industry is currently in crisis and a November 2019 Pew report asserts that only 38 percent of Americans are supportive of expanding the practice.