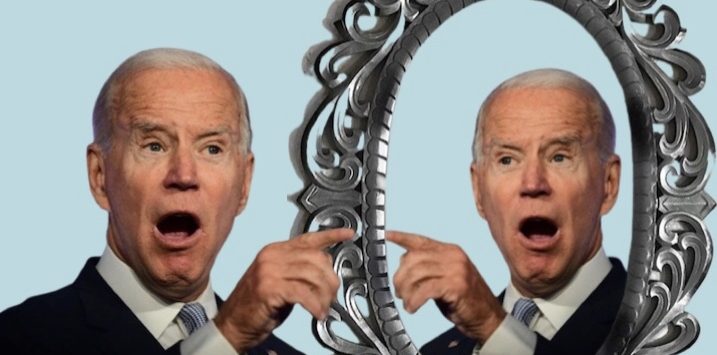 Candidate Biden vs President Biden
On the campaign trail, then-candidate Joe Biden consistently told Americans, "it's important to follow the science, listen to the experts" to drive the fight against COVID-19. During the presidential debates, he called on his opponent to make decisions that were "driven by science, rather than politics," and committed to getting Americans vaccinated and reopening schools as quickly as possible.
In recent weeks, however, Biden's administration has faced building pressure – from the same health experts they called on the previous administration to listen to – to return students to the classroom. Possibly in an attempt to explain the slow-walk to reopening, Administration officials – including Vice President Kamala Harris – asserted that the Biden team had to start "from scratch" to get Americans vaccinated. On February 15th, Harris told Axios:
"There was no national strategy or plan for vaccinations. We were leaving it to the states and local leaders to try and figure it out. And so in many ways, we're starting from scratch on something that's been raging for almost an entire year!"
But that characterization falls flat, and has begun to provoke frustration in the media and American public. Washington Post's fact checker gave the claim two Pinocchios and outlined the work that the Trump administration did to combat the virus.
Face the Nation hosted Trump Deputy National Security Advisor Matt Pottinger, who candidly and comprehensively explained what the Trump administration knew about the virus, when it knew it, and how it chose to respond this last weekend. The news program released its full 45-minute interview initially edited for broadcast.
The Biden White House's continued refusal to recommend that schools reopen, even after a Centers for Disease Control and Prevention report at the beginning of February recommended "[t]he many benefits of in-person schooling should be weighed against the risks of spreading COVID-19 in the school and community," forced the question – if the Biden administration wasn't following the science it called on its predecessor to, whose recommendations was it following?
Many blame local teachers unions for the lack of in-person learning. Several of the country's largest unions, including the one that represents Chicago Public Schools, have voted to continue to work from home, citing a lack of vaccinations. What's troubling is the money trail that suggests that these unions may have an out-sized voice in an administration that has committed itself to transparency.
According to the Center for Responsive Politics, Joe Biden was the top recipient of teachers unions contributions and their employees, receiving over $232,000 in the 2020 cycle.

Biden received thousands in individual contributions from National Education Association officials, including John Stocks, NEA's executive director, who contributed the maximum legal amount to Biden's run.

The support has some, including Fox News, asking whether President Biden will hold to Candidate Biden's promises to make decisions "driven by science, rather than politics."
Don't miss out on this newsletter! Subscribe now