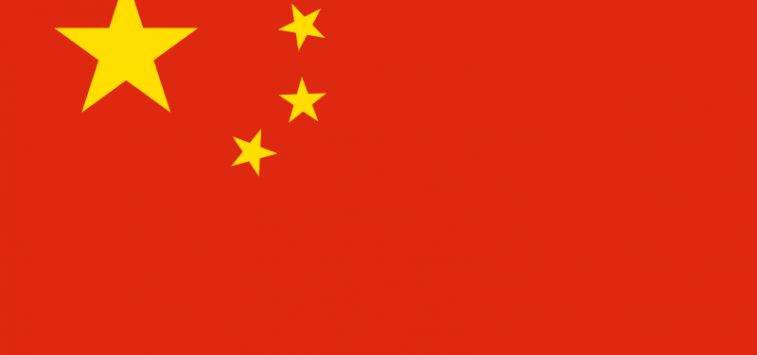 Atlantic Council Fellow's Curious Presence in Communist China Tabloid
As Covid-19 wreaks havoc across the globe, Chinese media has worked tirelessly to antagonize the United States via a vicious propaganda campaign. In non-pandemic times, the Communist regime uses their sophisticated state media network to advocate and advance their national agenda.
Which is why it is particularly curious that a resident senior fellow at the Washington, D.C. based Atlantic Council's Scowcroft Center for Strategy and Security, Robert A. Manning, maintains a presence in The Global Times, a "feisty" state tabloid that "relies on 'foreign experts' to sell China to the world."
Manning is a writer and featured on-the-record source for The Global Times, which Quartz's Zheping Huang described as:
"The Chinese- and English-language news outlet is published by the ruling Chinese Communist Party's (CCP) paramount mouthpiece, the People's Daily, but it goes much further than China's typically stodgy state news. The Global Times is best known for its hawkish, insulting editorials—aggressive attacks that get it noticed, and quoted, by foreign media around the world…"
The Atlantic Council isn't any ordinary collection of movers and shakers. Their Board of Directors boasts of A-list American diplomats and foreign affairs maestros: Brent Scowcroft, Stephen Hadley, Wesley Clark, Michael Chertoff, Michael Hayden, Henry Kissinger, H.R. McMaster, Joseph Nye, Thomas Nides, David Petraeus, Colin Powell, and many more.
The Council's "Honor Roll of Contributors" is stacked with blue-chip brands: Facebook, Open Society Foundations, Google, US Department of State, Saab, CNN, Twitter, Twenty-First Century Fox, and many more.
MANNING'S APPEARANCES IN THE 'FEISTY' COMMUNIST TABLOID
APRIL 2020
On April 5, 2020, The Global Times published a column under Mr. Manning's byline titled: "China, US cooperation key to battling coronavirus, restarting global economy."
Manning was critical of American leaders who referred to Covid-19 by the nickname "Wuhan virus."
"The blame game is poisoning public opinion in both nations and false conspiracy theories have heightened tensions. There is plenty of blame to go around. But US insistence on using the term 'Wuhan virus' has blocked statements at the recent G7, the virtual G20, and at the UN Security Council. Limiting much needed active, global cooperation in a crisis for domestic political motives defies reason," he wrote.
The same day, The New York Times published an Op-Ed from China's Ambassador to the United States, Cui Tiankai. The title of the Chinese diplomat's piece echoed the point made by Mr. Manning in the Communist tabloid: "China and the U.S. Must Cooperate Against Coronavirus." Like Manning, Beijing's official agent emphasized that a war-of-words wasn't productive.
"Let's acknowledge there has been unpleasant talk between our nations about this disease. But this is not the time for finger-pointing. This is a time for solidarity, collaboration and mutual support," Tiankai asserted.
Mr. Manning's April column was preceded by an appearance in an April 2, 2020, piece published in The Global Times headlined: "Political bias risks millions of lives in US. China aid helps counter media psy-war." This time Mr. Manning was not the author, instead he was quoted as an American expert.
Excerpts from the piece reflect the paper's hostile tone towards the United States, in which the Communist media outlet audaciously lectured America about "objective news."
"Unverified information, fake news and biased coverage of China's coronavirus prevention and control work are now becoming ammunition for some US politicians and experts to continue their attacks on China, who are intensifying anti-China smear campaigns as the pandemic worsens in the US. Chinese political observers warned that wasting too much time blaming Beijing to cover up their own failure in containing the virus is irresponsible and put millions of lives at risk…
A series of attacks, from both US officials and media, are not occasionally plotted, according to some veteran Chinese observers on geopolitics, who harshly criticized US politicians politicizing the coronavirus crisis by using fake news, reflecting some Western elites' hysteria and their desperation to find a scapegoat as the US government's mishandling is leading the outbreak to a collapsing point."
Mr. Manning gave Beijing advice on how to improve their image with America.
"Robert A. Manning, a senior fellow at the Atlantic Council, told Global Times that what US hospitals and healthcare providers need desperately are masks, protective gear and, most, ventilators. 'I gather that China now has a surplus of some of these items, and I think if China can export them, it would be a great help and buy China a lot of goodwill.'"
The same day Mr. Manning's public relations advice was published in the Communist tabloid, splashy news reports showcased how China was sending medical supplies to the United States.
"At 3:38 a.m. Wednesday morning, the New England Patriots' team plane departed from an unusual locale: Shenzhen, China. On board the Boeing 767, in the cargo hold that used to be home to Tom Brady's duffel bags, were 1.2 million N95 masks bound for the U.S."
MARCH 2020
On March 26, 2020, Manning was cited in an interview with The Global Times titled: "G20 to inject hope to world: Multilateral institution best platform to coordinate virus fight."
Excerpts from the outlet include:
"After weeks of chaotic responses by individual countries to the global coronavirus pandemic marked by various restrictions on travel and trade and even finger-pointing, major global powers are finally pushing for coordinated efforts to combat the common threat, injecting a desperately needed sense of direction and hope for a world facing an unprecedented crisis…
"Fast forward to the current public health and economic crisis, China is in a perfect position to help the world in beating the coronavirus and saving the global economy, as it has successfully contained the epidemic at home and gradually restarted its economy, analysts said…
"Defying recommendations from the WHO and proven ineffectiveness, a great number of countries from the Americas to Europe to Africa to Asia have put restrictions on travel and, in some cases, even trade, placing additional strain on economic activities and complicating global efforts to contain the epidemic with disruptions to the supply of sorely needed equipment. US officials have even attempted to shift the blame to China with racist rhetoric, hindering any possibility of cooperation between the world's two biggest economic powers and among other countries."
Mr. Manning provided a quote in support of G20 involvement.
"'The G20, representing [over 80 percent] of the world economy and population, is the closest to a representative institution to fairly set a global agenda to address these problems,' Robert A. Manning, a senior fellow at the Atlantic Council, told the Global Times on Wednesday, adding that the G20 could play a key role in coordinating a global response to the pandemic as it did during the global financial crisis in 2008-09." (Global Times)
JANUARY 2020
On January 30, 2020, The Global Times published a column from Mr. Manning under the headline: 'America First' rips into US alliances. The piece is critical of the President of the United States, and included a blurb about a hypothetical 2020 US election result:
"If the Democrats win the election, which is a fair probability if they choose a centrist candidate, don't expect things to return to the pre-Trump status quo. Trends altering the US role preceded Trump. But we would almost certainly see a more familiar US policy. They would reverse Trump's policies on environment, climate change, extend the New START nuclear accord with Russia, and more broadly seek to shore up US alliances and the US role in the multilateral system that the US was instrumental in creating after WWII."
And it included this ominous conclusion:
"Either way, expect a wild ride in 2020 and beyond. The great fear is that it may take another major or global depression before it is understood that stability requires great powers to find a balance of interests."
OCTOBER 2019
Mr. Manning was quoted in a piece by The Global Times under this headline and sub-headline: "Expanding violence shows dangers of copying HK. Double standards undermine rule of law, haunt Western society."
Excerpts include:
"Western media, which still has major influence in public discourse, has been playing a negative role of reporting Hong Kong social unrest, and their own bias inspired more radicals in Barcelona and Santiago, who consider peaceful protests useless, and they would reach their goals by ignoring rule of law, he said. 'The West will swallow such bitterness,' Zhang said…
"Pan Deng, executive director of the Ibero-America Law Center of China University of Political Science and Law, believes that the ideology-driven Western media has played a role in manipulating public opinion."
Mr. Manning's quote attributed social unrest to populism.
"Robert Manning, a senior fellow at the Brent Scowcroft Center for International Security at the Atlantic Council, said that the social unrest can be attributed to populism. 'Populist activism has been on the rise in the US and Europe for several years. In the case of Catalan separatists, they have been in near state of war with Madrid for decades,' Manning told the Global Times."
SUMMER 2019
On July 30, 2019, Mr. Manning penned a column for an American magazine, Foreign Policy, titled: "Dear China, We Have to Talk About Your Nukes."
The first paragraph concludes by "commending" President Trump.
"Trump should be commended for his apparent desire to avoid an unnecessary and costly arms race, and for the foresight that China is an increasingly important part of nuclear calculus and U.S. grand strategy." Following that sentiment Manning adds: 'But Trump is half wrong.'"
Shortly after this piece was published, Mr. Manning wrote a column for The Global Times entitled "Time for dialogue to manage new risks to nuclear stability." The column in the Communist mouthpiece recycles thoughts and concepts from the Foreign Policy article, while adding and deleting elements too.
Gone is the commendation for Trump at the beginning. The Global Times column begins with this idea:
"In its recent National Defense White Paper, China declared, 'Nuclear capability is the strategic cornerstone to safeguarding national sovereignty and security.' As is the case with other nuclear weapons states, for China, an assured, survivable second strike capability is indeed at the core of nuclear deterrence.
"China has achieved this with a well-developed and successful nuclear modernization effort since the 1980s. With silo ballistic missiles, mobile missiles, bombers, and increasingly capable nuclear submarines, China has an effective triad. Moreover, China's modernization has been more focused on quality than quantity. So far, China has roughly 300 nuclear warheads.
"So, it is no surprise that China has refused arms control talks with the US…"
Towards the end, Manning offers strategic advice to China.
"China would be wise to turn Trump's trilateral proposal on its head, and quietly signal that it is willing to start a US-China-Russia dialogue not on nuclear arms control, but on how to manage on new threats to stability if the US and Russia extend New START and preserve this remaining architecture of restraint. This would be a difficult, problematic exercise, but a necessary one."